Today's guest post comes from Sole Hope Storyteller, Wynter, who spent time with us in Uganda. Go HERE to read the posts from all the storytellers in one place.
A mom – is a mom – is a mom.
Regardless of our language barriers, varying experiences, or even the color of the ground we walk on… our hearts for our children beat the same.
I know this for a fact because today–I felt it beating right next to mine.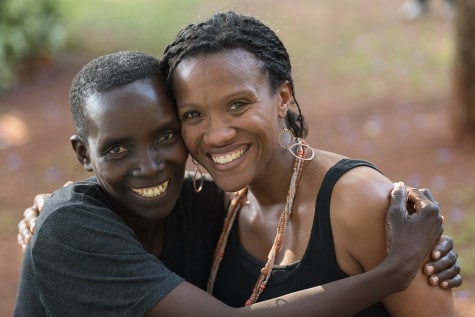 This is Florence. We met at a Sole Hope jigger removal clinic in Jinja, Uganda where she is recovering with 6 of her 9 children.
A combination of poverty hunger, jiggers, and malaria have overtaken their tiny frames and by most definitions they are the forgotten.
I recalled the last time one of my girls had a fever. I thought about the the urgency in my actions as I carefully measured 2 teaspoons of Tylenol, followed by a cold rag on her forehead, a comfortable pillow under her neck and an iPad by her side with her favorite episode of Curious George cued and ready to go.
Florence lives watching her children suffer and there is very little she can do to help.
As I watched her sitting on the ground with two children laying motionless on each side of her lap, my heart crumbled into pieces. I ached for her. The mommy in me wanted her to be able to provide relief and comfort. The women in me wanted her to be free of pain and agony.
And then she spoke these words…
"I prayed for a girl. God gave me three. Then He gave me another. No one can tell  me there is not a God because I asked for these children and He gave them to me.  People tell me I won't be able to raise them…I tell them with God's help I will. And  I am."
Then she looked me directly in the eye and in her Ugandan tongue she said,
"You only have twins, I have triplets. I win."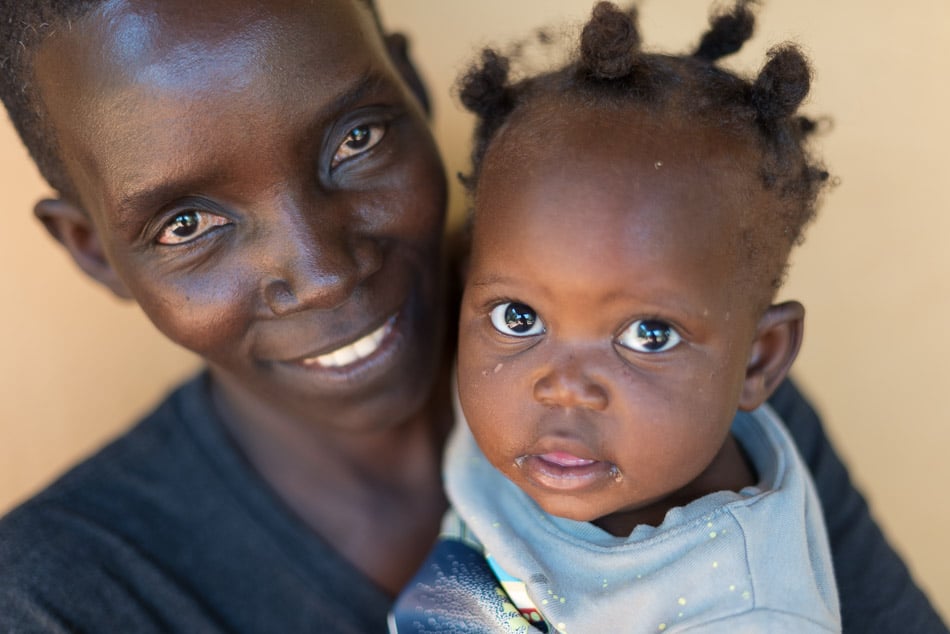 And she does.
She wins.
Not simply because she has triplets but because she realizes what a blessing all of her children are.
Is she in pain? Yes. Has she felt hunger? Yes. Are they facing desperate situations? Yes. Is she judged and criticized? Yes. 
Can you relate? I didn't realize it, but I could.
Friend's don't miss this – Florence is a winner because regardless of her circumstances, she rests solely and completely in the arms of her Creator. His strength.  And it just doesn't get any better than that. 
And do you know what else? Her children win. They may not have a pillow placed under their weak necks or a brand new…well anything, but resting on the strength of their mother's faith makes them winners.
Their bodies may be full of infection and infliction but they have a mother who reminds them that they are her gift. And that the God she serves and believes in is bigger than the realities they live in.
As you can imagine, I stood there-amazed. Convicted and challenged.
I want to live like Florence. I want to raise winners. I want God's Word, not my world, to be the drive behind my actions and my feelings.
Don't you?
With my words and my actions I want my children to know…
You are not a burden- You are my blessing.
Children are a heritage from the Lord, offspring a reward from him. Psalm‬ ‭127‬:‭3‬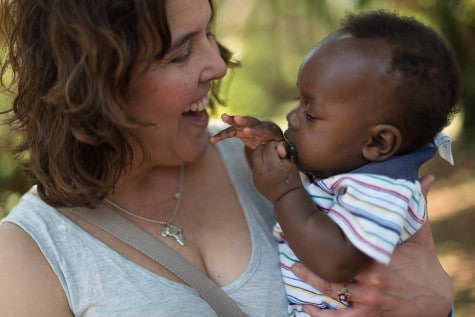 You are not unwanted – you are an answer to my prayer.
I prayed for this child, and the Lord has granted me what I asked of him. So now I give him to the Lord. For his whole life he will be given over to the Lord." 1 Samuel‬ ‭1‬:‭27-28‬
You are not more than I can handle – you are my testimony.
And my God will meet all your needs according to the riches of his glory in Christ Jesus. 
Here's the thing, as mothers and daughter's of the King, you and I have have a responsibility to help our sisters, like Florence.
The mother living down the street, sitting next to us at church or living 8,000 miles away. Motherhood is a gift. My children, your children, and hers matter to the one that created them.
Photo Credit: www.garyschapman.com
[typography font="Cantarell" size="24″ size_format="px"]Wynter Pitts[/typography]
Hi there! I'm Wynter Pitts and I need a nap! I've been saying that my whole life but now as a wife and mom of 4 daughters ages 10 (Alena), 8 (Kaitlyn) and twin 5 year olds (Olivia and Camryn), it's actually true! However, I am choosing to stay awake and alert and not miss a moment of giggles, play dough, carpool lines, sleepovers and ice cream cakes. I love coffee and cookie dough for comfort and I depend on God for strength. I love to travel by plane, foot or minivan. I am married to an amazing man, Jonathan, and together we seek to raise 4 world-changer, God-chasing, radical believers and doers for Christ!
In 2011 I founded For Girls Like You Magazine, a ministry to tween girls and their parents that includes a print magazine and other print and web resources. I am also the author of For Girls Like You Devotional for Tweens. You can find me writing on ibelieve.com, MomLife.com, MothersOfDaughters.com and in Lifeway's ParentLife Magazine! It is my desire to introduce young girls to Christian values in a way that they are able to digest, so they can walk passionately and boldly in who God has created them to be and to encourage parents to put Jesus at the center of it all.  For more information on Wynter and For Girls Like You visit www.forgirlslikeyou.com.